Aigho (2004)
Macromedia Flash MX

Aigho _ Sensible Personal Therapy
Application for mobile communication devices
-The application allows for individuals to: Measure their human auras.
-Objectively view their own disposition and conditions.
-View one's own condition history as data.
-Communicate with others by exchanging therapies.
-Search basic information on others, and providing appropriate therapy.
-Induce self-therapy by providing appropriate therapies, based on basic information, aura data, and effects of previous therapies.


Aigho GUI
Expresses emotions based on the measured aura. Like a water painting for a therapeutic effect.


Aigho (Aura in the ghost) - Metaphor = The ghost
Work 1. Aigho UI (Mouse Roll Over & Click!)
Application to offline space
A perfect space for difficult communication
- providing space with a different atmosphere to enable those who are in bad terms to repair their relationship.
Creating new communication infra
- forging a sense of affinity and getting rid of stress by meeting and interacting with similar people.
Maximized therapy
- providing maximized therapy that mobile devices cannot provide




Exhibition_2004 Global Design Project
Date : AUG.27-AUG30, 2004
Open Reception : AUG.27, 2004.
Sadi Gallery.
"Self Expressism" To express yourself with Innovation concepts for mobile communication media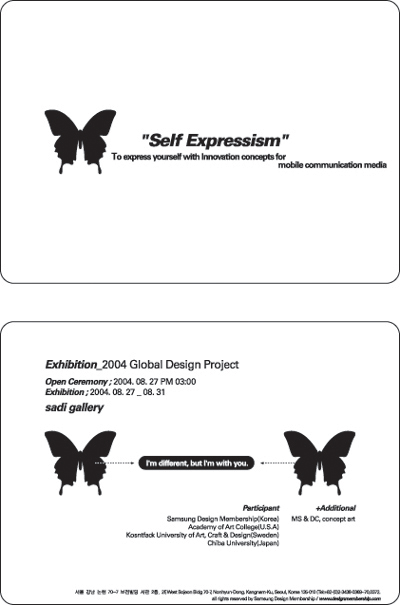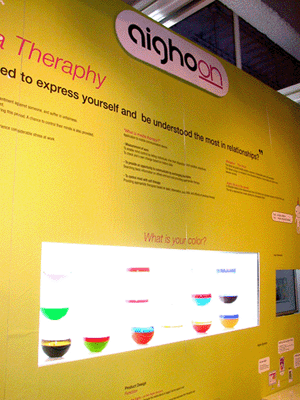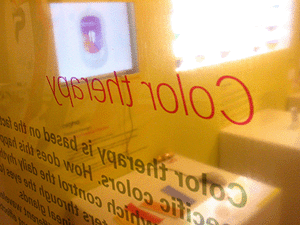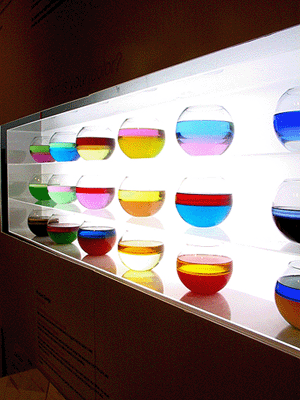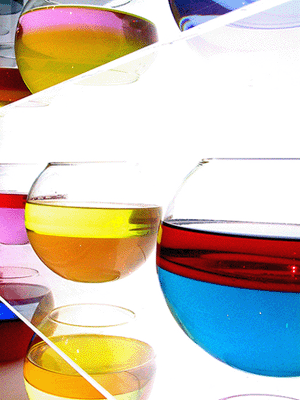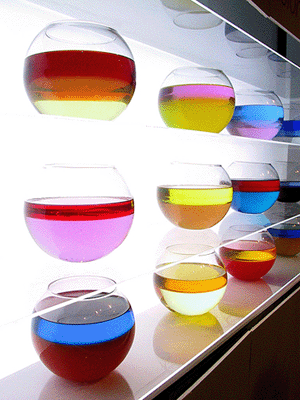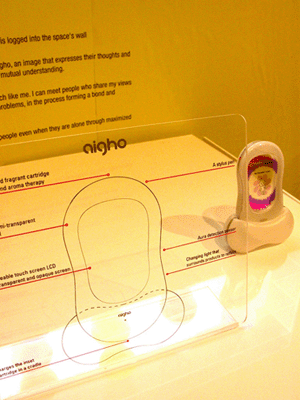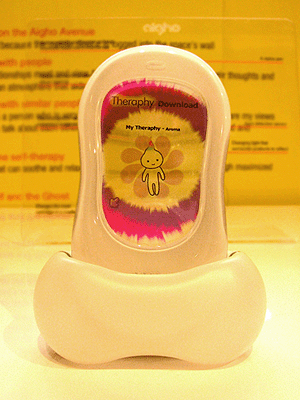 Aigho(2004) _ Team Project (Samsung Design Membership)

by UL Team (Kyung-jin Han, Seong-hyun Sung, Seong-hak Shin, Yeo-jin Moon, Mina Kwak, Yoon chung,Han)

Visual concept development & GUI Design by Yoon Chung Han